The Mynydd Climbing Club is based in the South Manchester area, with members spread across the UK and beyond. It is a friendly club, with a wide range of members. For more information on how to join or our meets program, see the individual pages in the menus above.
Committee
Kirstin
Chair
chair.mynydd@gmail.com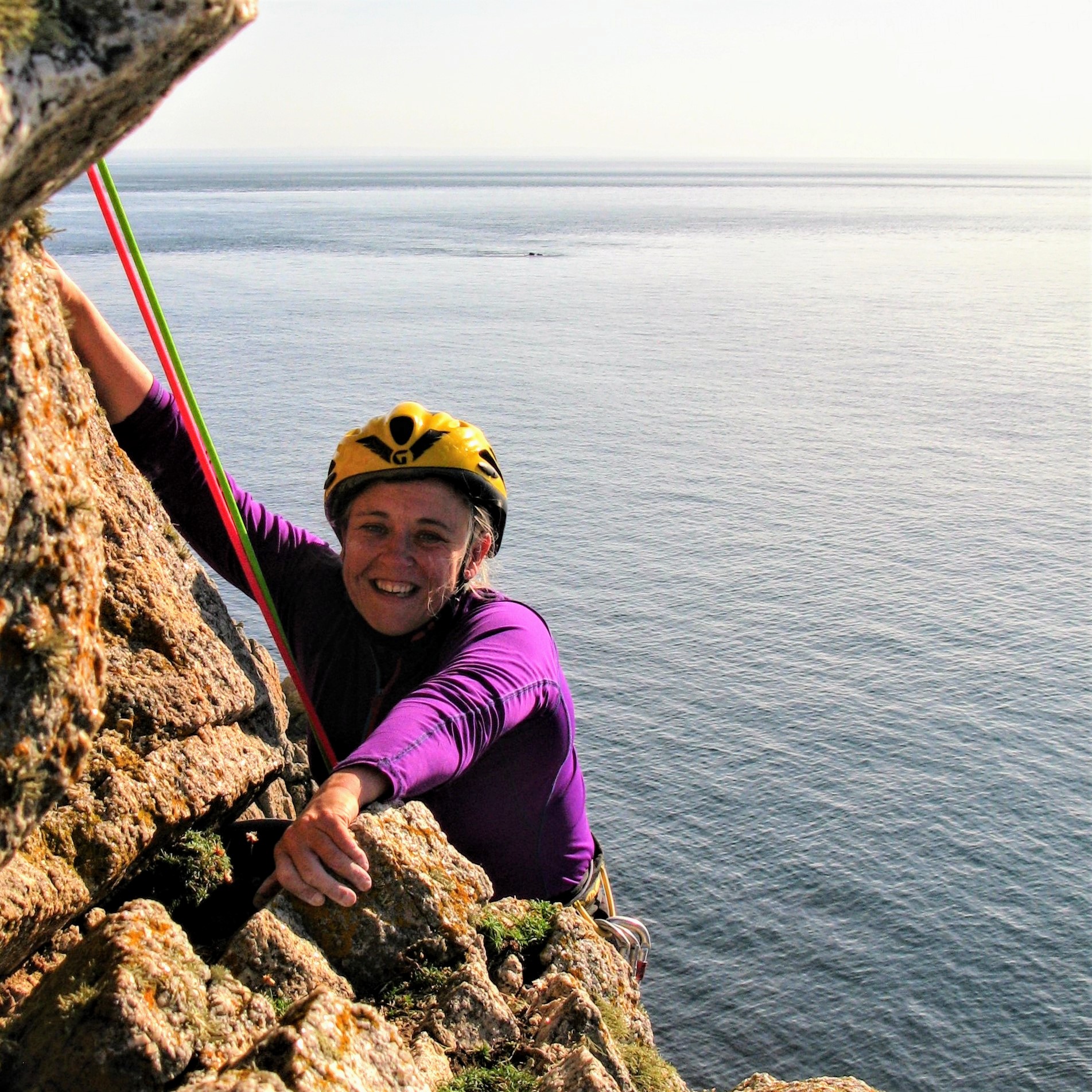 Kirstin joined the club in 2004. She served 3 years as Secretary of the club before being elected as Chairman in 2019. You might find her enjoying slightly madcap adventures such as night-time scrambling on Full Moon Tuesdays or running through bogs in the rain. But she's also a big fan of sunny day sea-cliff climbing and wild camping. She has 2 children (and a husband who is also in the club) which impacts on her activities but makes her all the more enthusiastic when she gets into the outdoors.
James has been climbing for about 20 years and is still hopeful of improving one day. His passion is mountaineering and his holidays are filled with Scottish winter climbing, ski touring and alpine adventures. He has the fun job of keeping the finances in check (finally finding a use for his PhD in maths!) He represents the eastern 'arm' of the club having recently moved to Sheffield.
Dan
Meets Secretary
meets.mynydd@gmail.com
Dan joined the club in 2018 and has stepped up to the challenge of the Meets Sec role in the middle of the pandemic with great enthusiasm and lots of great ideas!
Jules has been climbing and hill walking since long, long ago and his enthusiasm remains very much intact. Jules joined the Mynydd in 2013 in a bid to re-start his rock climbing and this was 100% successful! His favourite activities are mid-grade, multi-pitch sea cliff routes in nice weather. The club also gave him the opportunity to make his debut in Alpine Mountaineering, and to reveal his hitherto unsuspected am-dram alter ego at the biennial club show… He has been warmly welcoming new members into the club since 2015 in his role as Membership Secretary.
Steph
Hut Warden
hutwarden.mynydd@gmail.com
Steph is a long-standing member of the club. She took on the role of hut warden in April 2021.
Rob has been around the Mynydd all his life (long time now) as his parents were members. He spent a lot of time at our Hut, Blaen Y Nant in North Wales as a child and so has a great fondness for this wonderful place. As such he's been the hut bookings sec for some years now. Rob enjoys being out in the mountains and prefers long easy rock mountain routes, ski mountaineering, MTB and Alpine ascents.
Abi joined the Mynydd in 2016 from a Scouting background. Abi attends many of the longer meets, pottering about on easy trad lines or going out walking. She has found a community in the club and enjoys getting involved in all of the 'extra-curricular' activities like performing in the biennial club show, giving the hut a new lick of paint, or trying more esoteric activities like ghyll scrambling. Abi monitors website and social media content as well as distributing eNewsletters a few times a year.