The Easter meet this year is to Haute Provence in South East France.
Buis Les Baronnies, Haute Provence
We plan to base ourselves in or near Buis-les-Baronnies which is centrally located and seems to offer a range of accommodation including a campsite close to the centre of town for anyone wanting to save some cash or thinking of travelling out in their campervan. Buis is described as "a charming town surrounded by excellent crags" and "a great destination for climbers wanting to sample a number of areas without having to move to far" – so hopefully not too much driving once we get there! The area has some of the best sport climbing in the world, good walking and cycling, some via ferratas on Saint Julien, and is also an all round nice place to go on holiday!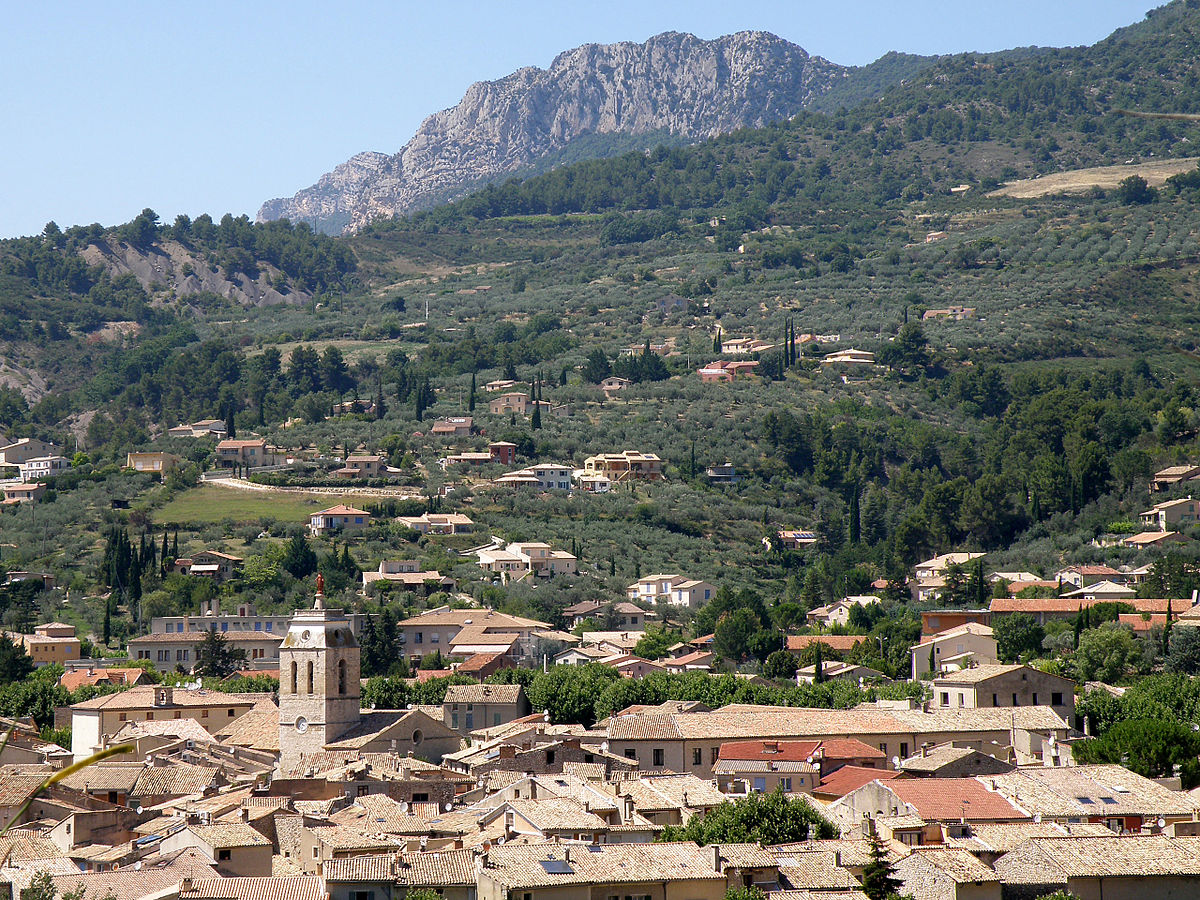 Dates
Sat 4th – Sun 12th April are the official meet dates – but feel free to arrive early or stay longer!
Climbing
It looks like there's a great range of crags and climbing grades in the areas marked up below.
Area 1
Chaine du Grand Travers – Easy angled ground with plenty to do in the 5s
Chaine de Gigondas – Plenty of starred intermediate or harder routes
Chaine du Clapis – Single or multi-pitch routes and some trad…! Best routes in the 6s
Saint Christophe – A crag in two distinct sectors, one easier with 4s and 5s, the other harder 6s and 7s
Area 2
Baume Noire – Plenty of routes in the 4s, 5s and 6s
Baume Rousse – Lots of starred routes across all grades including multi-pitch climbs, all with very agreeable bolting
Ubrieux – Quality slabby routes across all grades
La Roche-Sur-Le-Buis Rocher Quebec – A delightful spring time venue with rough rock and easy grades
Saint Julien – Intermediate multi-pitch routes up natural lines to reach the ridge – via ferrata too
Rockfax do a guidebook for the area, however this was released in 2009 so doesn't cover some of the newer areas.
Getting there
Some folk have researched and booked trains, others flights and others driving, so contact James H if you're still weighing up the options and he can share some (group) thoughts.
Base Camp
Several people have asked about campsites and I have generally been suggesting the municipal campsite mainly because it's close to the centre of town (5 min walk).
A number of members are also looking into sharing villas/ apartments in the vicinity of Buis-les-Baronnies for the week. To help with both accommodation and hire car sharing – there is a Google spreadsheet where people can say if they are looking for people to share with. Please email James H to be added to the email chain to coordinate this.