JERSEY MYNYDD TRIP
Saturday 24th July – Sunday 8th August 2021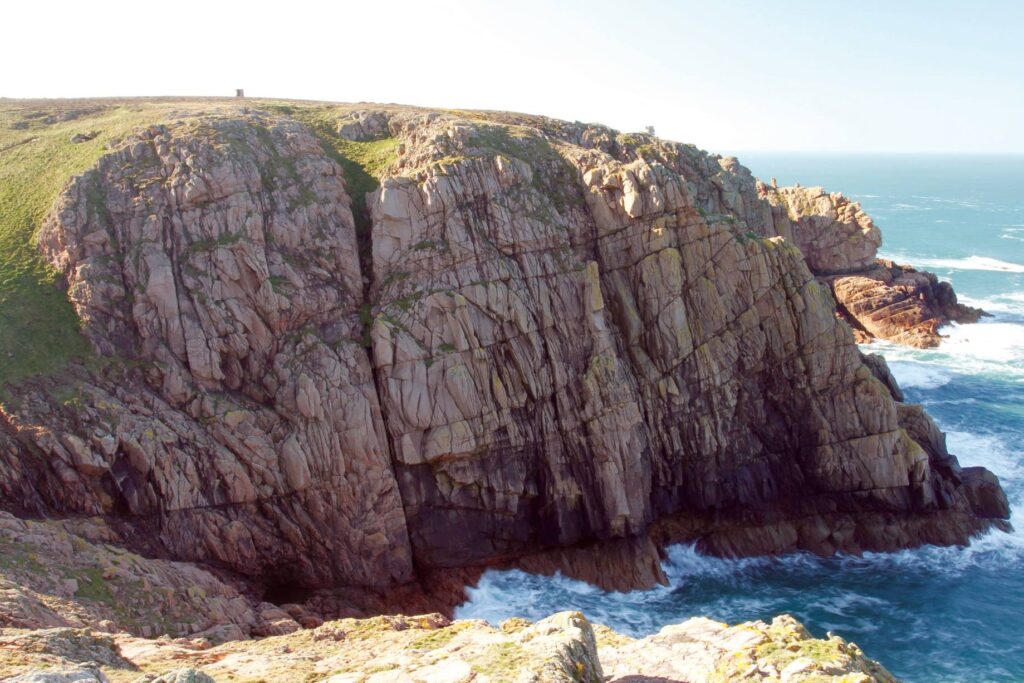 For a full list of attendees check the Meets Forum in the members areas.
This year's summer meet was always going to be a little different. A year on from the start of the pandemic and we're still left with uncertainty at what the year is going to bring.
With that in mind the summer meet is going to be a compromise. We may not be able to get over to the Alps or Dolomites but that doesn't mean we can't plan a getaway. It doesn't even mean we can't go abroad, what about sun? sea? a beach?
Well with a little imagination we have managed to come up with a plan that doesn't really feel like too much of a compromise at all!
Jersey has been on the cards for a while now and it seems like the perfect opportunity to go exploring further afield. Part of the British Isles and accessible by Ferry, this allows us to make our own travel arrangements without traipsing through airports or sitting in a plane full of strangers.Load the car or van up, pack your tent and all your toys and head off for an adventure.
Spend the day climbing with amazing views before jumping in the ocean for a quick swim to cool down before heading to one of the local pubs… doesn't sound too shabby!
Whilst on the island there's plenty to do for those wanting to take a break from climbing, the coastal walking looks amazing and one of the local outfits www.absoluteadventures.je will hire Paddleboards, Kayaks and surfboards amongst arranging many other little adventures. Did someone say Mynydd group coasteering?! 🙂
Climbing
The central hub for climbing on Jersey is based over at www.jerseyclimbs.com which is linked to the local climbing club. The website has a wealth of information for the area. Their facebook page especially has plenty of media to whet your appetite. Head over to www.facebook.com/groups/JerseyClimbs to start adding to your ticklist with plenty of pictures of the local climbing club hitting some fantastic looking routes!
Crags in the area and listed climbs are all listed on UKC so head over there to start formulating your tick list!
www.ukclimbing.com/logbook/map/?q=JERSEY&x=-2.139&y=49.219&z=10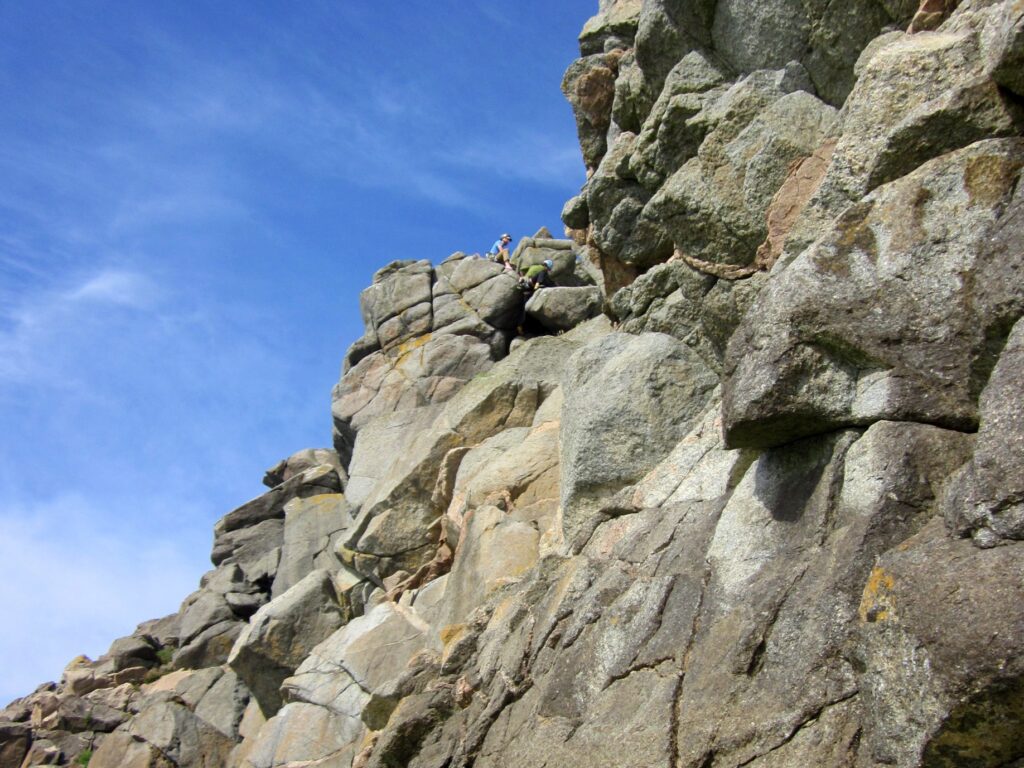 Guidebooks
Pinnacle Sports have published an updated supplement to accompany their original guidebook for Jersey. This is available to download free of charge as a PDF and covers most of the climbing on the island. After speaking to a number of climbers that have been to Jersey the consensus seems to be that this supplement is as much as you need to get all the climbing you could want whilst on the island for over a month. The original guidebook is available to buy for the purists but I gather this is only really a necessity for the locals spending a lot longer climbing than we ever will.
The Updated supplement can be downloaded here…
http://www.jerseyclimbs.com/index.php/jersey-climbs-supplement
I'll be printing copies of the supplement free of charge for anyone attending and can get these out to you before the trip so you can start plotting.
For those wanting to get a copy of the original guide book may have to hunt around as it seems to be out of print but available in places, there are copies within the Mynydd though. The author Kevin Eloury is currently working on a definitive guide to replace the original guide and incorporate the new supplement. There is a chance we can get copies of that original guidebook from the source so if anyone wants a copy let me know and I'll reach out to him.
Walking
Jersey has some fantastic walking on the Island and being such a small island is ideal for exploring on foot.
A great guide book can be picked up here which gives 24 routes mostly short walk but with the option of linking them together for a longer day out. www.amazon.co.uk/Walking-Jersey-Routes-Coastal-Cicerone/dp/1852847921 and the OS map for the area is available here… www.shop.ordnancesurvey.co.uk/map-of-jersey-official-leisure-map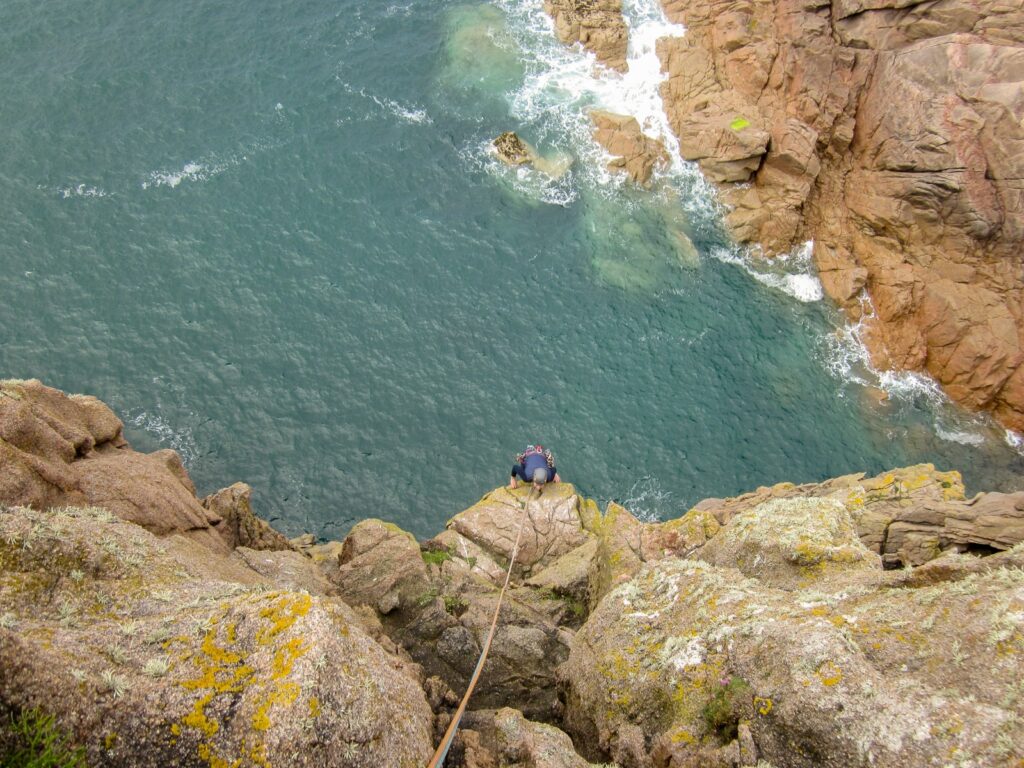 Travelling to Jersey with a Campervan
Due to the size of the island Jersey operates certain conditions that have to be adhered to whilst visiting or travelling around the island with a campervan.
The main points we need to be aware of is that all visitors have to stay on a registered campsite, a permit has to be displayed on the window of the campervan at all times whilst on the island and the campervan has to return to the registered campsite every night (ie no wild camping).
Our campsite will provide the relevant permit once booking has been made.
For full information on taking a campervan to Jersey
https://www.gov.je/Travel/InformationAdvice/Travellers/Pages/Caravan.aspx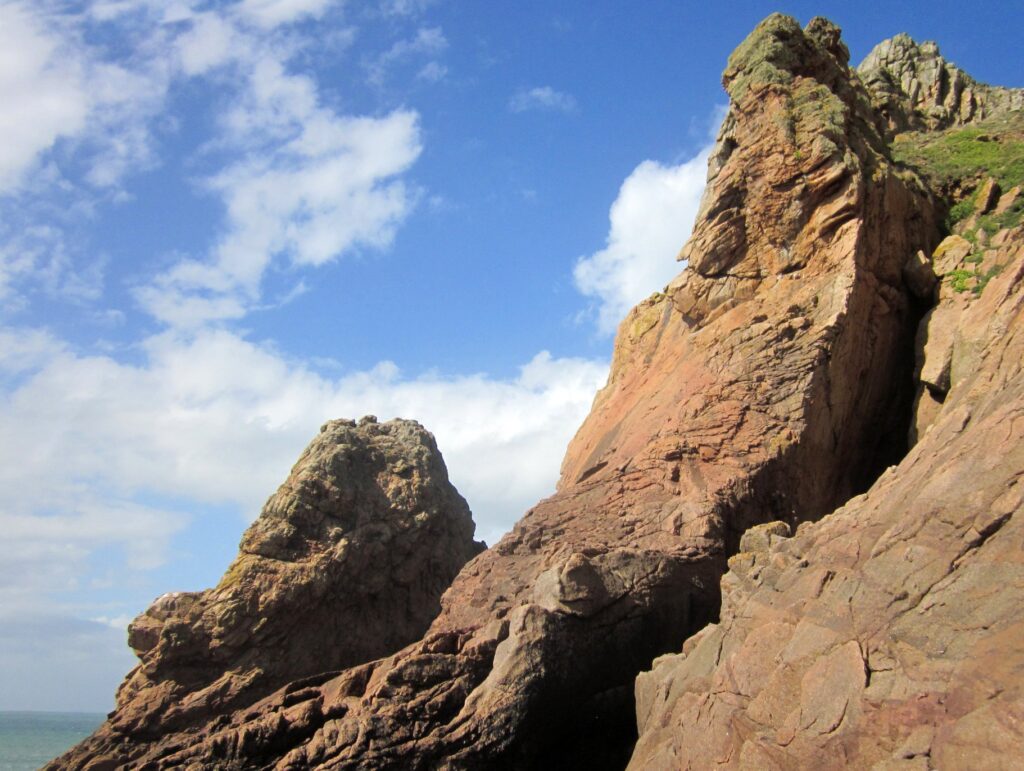 Getting to Jersey
Although Jersey is accessible by air, the majority of us will be looking at travelling by Ferry.
There are two ferries operating from either Poole or Portsmouth.
Condor Ferries operates two classes of Ferries. The Commodore Ferry travels from Portsmouth in around 10 hours and a high speed option is available on the Liberation from Poole in around 4 and half hours.
Ferries operate daily and there are some cheaper days of travel if you can afford to be flexible.
The table below gives you a rough idea of the costs involved.
There are options for overnights on the return ferry and cabins can also be purchased so with a little planning you maximise your time on the island!
Book direct with Condor here…
www.condorferries.co.uk/ferry-routes-ports/ferries-to-jersey
Booking changes can be made free of charge up to 48 hours before departure, with only the difference in fare to pay.
| | | | |
| --- | --- | --- | --- |
| Travel Date | 1 Person / Car | 2 Person / Car | 2 Person / Motorhome |
| Sat 24th July from Poole | £219 | £275 | £332 |
| Sat 24th July from Portsmouth | £153 | £190 | £220 |
| Sat 31st July from Poole | £205 | £260 | £340 |
| Sat 31st July from Portsmouth | £171 | £210 | £205 |
| Return Sun 1st Aug to Poole | £205 | £260 | £305 |
| Return Sun 1st Aug to Portsmouth | £162 | £200 | £230 |
| Return Sun 8th Aug to Poole | £219 | £275 | £322 |
| Return Sun 8th Aug to Portsmouth | £153 | £190 | £220 |
Campsites
With the majority of the best climbing on the west coast of the Island our first choice for accommodation is The Palms campsite. This is the only campsite on the west coast so will be an ideal base for our climbing. That said, it's a small island so anyone wanting to get a little privacy or peace and quiet then other campsites are available that aren't a million miles away!
A relatively small campsite with 40 pitches The Palms will offer us everything we need and a few extra comforts as well. Well behaved dogs are allowed.
The campsite has its own cafe which will serve breakfast, lunch and evening meals. With wine on the menu and beer on tap this should be enough to keep most of us happy! They will even allow dogs making sure that no one is left out!
Based in St. Ouen about 20 minutes from the harbour The Palms campsite will be a great central base for our climbing.
Like most of the island the campsite isn't a massively lively place so there is a reasonable curfew at 22:30 so we can expect a nice peaceful area without being kept up by a load of teenagers.
Bookings are being made individually so you need to contact them directly. Please mention that you are with the Mynydd Climbing Club though and they will do their best to situate us together (if you want that!!) They do not usually cater for larger groups but as we are a thoroughly lovely bunch they are making an exception for us!
I've been speaking to the owner, Janie and she will do everything she can to facilitate keeping us together. They have a large field with about 10 pitches which the majority of us will hopefully be able to get on. They also have various individual pitches set aside from the open field. This may suit those of us wanting a little more privacy or booking later.
When you make a booking let her know you're with the Mynydd and she'll try to keep the group together.
Prices are about £30 per night for 2 people in a campervan and there is electric hookup available in the larger field as well as the individual pitches.
Booking will require a £150 (or 30% if under £200.00) non refundable deposit. Janie was very aware of the problems we could face and didn't want anyone to make a booking without knowing the risks.
BE AWARE. JERSEY AT PRESENT DOES HAVE A COVD TESTING POLICY ON ARRIVAL ON THE ISLAND. THIS IS DONE AT POINT OF ENTRY. RESULTS WILL NORMALLY COME WITHIN A COUPLE OF HOURS BUT WE ARE UNABLE TO BOOK IN OR USE THE FACILITIES AT THE CAMPSITE UNTIL WE HAVE A CLEAR RESULT!!
I know of a couple of people who have stayed here before and after speaking to Janie I think the Mynydd will be more than happy and very welcomed.
Check out the accommodation here for full details.
www.thepalms.je / info@thepalms.je / Tel: +44 (0) 1534 481700
Other options for campsites on the island are available here as follows…
Beuvelande Campsite
www.campingjersey.com / info@beuvelandecampsite.com / Tel: +44 (0) 1534 853575
Jersey Accommodation and Activity Centre
www.jerseyhostel.co.uk / info@jerseyhostel.co.uk / Tel: +44 (0) 1534 498636
Rozel Camping Park
www.rozelcamping.com / enquiries@rozelcamping.com / Tel: +44 (0) 1534 855200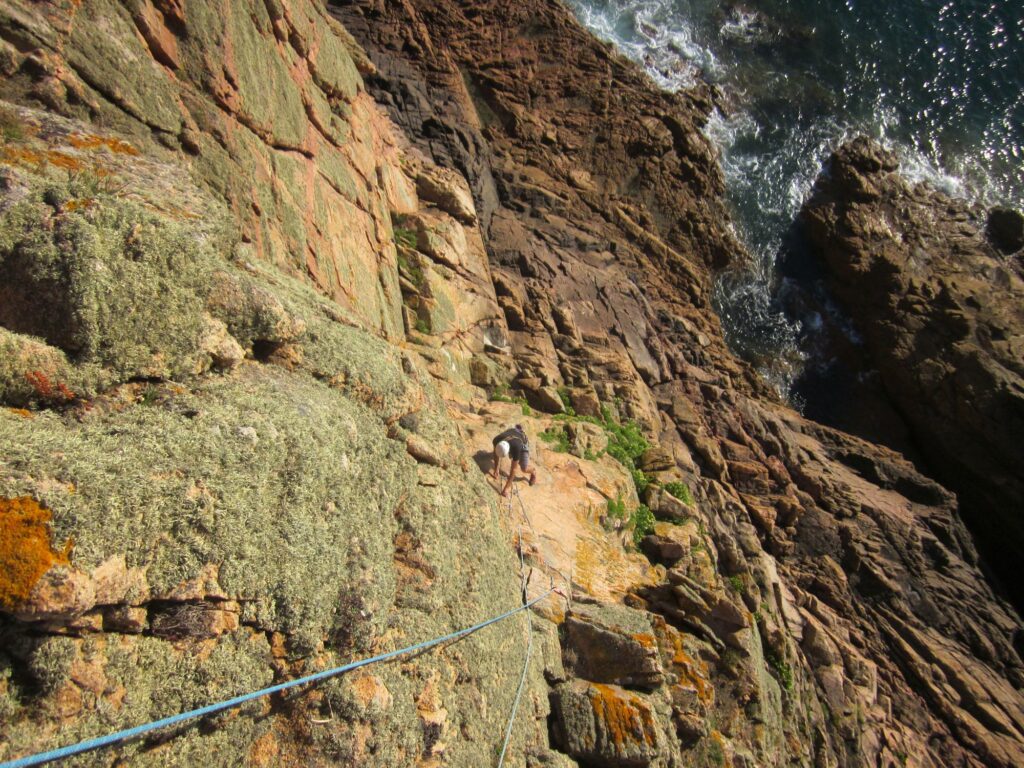 Covid-19
As with all countries Jersey has their own plans and regulations about how they are controlling things. Although we should be well past the final stage of their road map back to normality all the relevant and up to date information can be find here…
https://www.gov.je/health/coronavirus/Pages/Index.aspx
As it stands Jersey are currently on a similar kind of pathway to normality as the rest of us. When we travel to Jersey it's unlikely any of this will be relevant but as the last year has taught us, we really just don't know!
Currently Jersey operates a testing policy for incoming travellers. A test is required on arrival, again at day 5 and once more at day 10. This is done free of charge at a facility near the port. Although this is a pain as the island is only small its seems a small inconvenience in contrast with us getting a climbing in the sun.
As always, keep an eye on the news, read the links on Jersey above/ I'll be on it so will be keeping attendees updated on the approach to Jersey.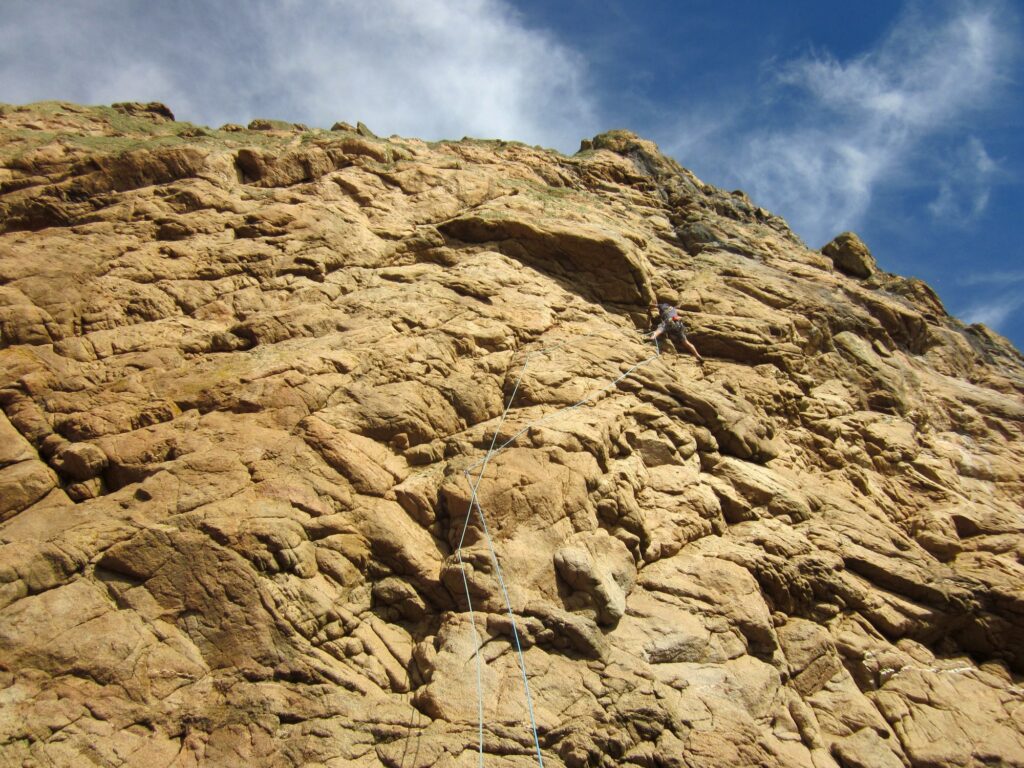 Register your intention to go!!
If you'll be joining us for the summer meet then please email me to let me know. I'll be keeping a spreadsheet of everyone attending and your travel dates. This will be visible in the members section of the Mynydd website to assist us all.

If you're thinking or coming alone it will be worthwhile making sure there'll be plenty of members to join on the date you're looking to come.
If anyone wants to join us for a short break and chooses to fly I'm sure we can arrange transfer of your gear / tent. Just let me know and I'll sort something out with members that will be driving over.
As we get close to normality things will be getting busier so I'd recommend getting booked with your ferry and accommodation at the earliest opportunity.
I hope we get a good crowd of the Mynydd in attendance and we make this a trip to remember!!
Dan Stone
Meets Secretary / Eternal Optimist
(All photos courtesy of Jersey Climbs CC)